LH Dynamics

Explore profiles – Supporter
Supporter - The best leader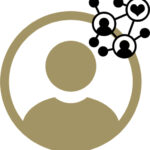 Thinking Dynamic
Intuitive
Strenghts
Relationship-focused, confidence-building, able to lead, able to follow, enjoys team building, enjoys meeting new people, loyal to the team.
Challenges
Little patience with numbers or details, restless on their own, easily distracted, loves to chat, often changes direction, wants constant variety.
Successes
Best when in a team, bringing out the best in everyone. Will shine if given clear direction and outcomes to achieve. Takes the time with each team member and builds loyalty. Best when provided with creative input and back-up.
Struggles
Can struggle if left on their own to figure everything out with little direction or when their team is taken away. They also lose energy without fun or celebration.
The most challenging roles in teams
Financial management, system planning, measurement, developing new ideas, starting or finishing things, detail-focused leadership, learning through textbooks, communicating through data.
The best roles in teams
Relating to people, organising the team, motivating, communicating, people-focused management, mentoring, learning through conversation and from others.
The most challenging roles in life
Financial detail, research and measurement, administration, innovation, product development, data processing.
The best roles in life
People management, marketing, relationship management, sales, support, team building, motivation, support team to Creators and Stars.