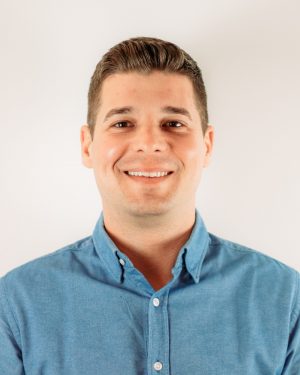 Lazlo Gal – Specialist Trainer and Customer Engagement Manager

Talent Dynamics profile: Steel Energy – Lord 
Strengths of this profile: orderly, control
Challenges for this profile: perfectionism can cause anxiety and procrastination
Lazlo's passion for hospitality and excellence in service started when he was young. After completing formal restaurant training in Budapest, Hungary, he relocated to Ireland to gain experience in fine dining and became a professional mixologist. For six years, he developed his skills and knowledge in cocktails, fine spirits, wine, cheeses, cigars and coffee, all of which fueled his desire to travel and join the yachting industry in 2010.
Lazlo began his yachting career as a steward on board a 70-metre luxury yacht. During that time, Lazlo demonstrated his commitment to excellence and personalised services which led him to graduate with distinction from the International Butler Academy in Holland in 2012.
For the following eight years, Lazlo pursued his career as a chief steward and private butler for an American family. This challenging position gave him the opportunity to oversee several land- based properties and two yachts, as well as manage special events and the travel itineraries of his employer.
Now settled in France, Lazlo shares his knowledge and passion for creating memorable guest experiences and building happy and motivated interior teams through his role as a Specialist
Trainer with Luxury Hospitality. Lazlo is also our Customer Engagement Manager.