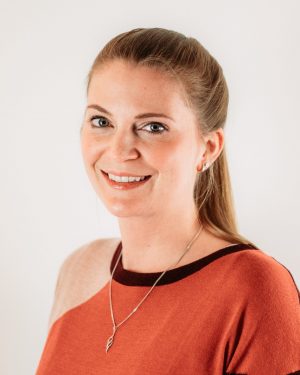 Svenja Halligan – Specialist Trainer

Talent Dynamics profile: Dynamo Energy – Creator 
Strengths of this profile: dynamic, big picture thinker
Challenge for this profile: impatient
For over a decade, Svenja has been working in luxury hospitality. She made her industry debut in 2010 when she joined a 5-star luxury boutique hotel in Berlin, Germany. Soon after realising the potential for service excellence within hospitality, Svenja pursued formal study and graduated from the prestigious Chamber of Commerce and Industry of Berlin.
Having been promoted several times within the luxury hotel industry over a period of six years, Svenja decided to combine her love for travel and passion for service excellence and sought her first role in luxury yachting. Eager to learn and develop on this new career path, Svenja took on a junior housekeeping stewardess role on board a 100m+ private yacht. It wasn't long before her skills were noticed and she was quickly promoted to Head of Service.
After taking several months off to travel, Svenja pursued a new challenge for which she could combine her skills and expertise. She was selected to form part of the build team for one of the world's most prestigious superyachts, ascending through the ranks until reaching the role of Chief Stewardess. Given the owner's confidence in her abilities, Svenja was responsible for all aspects of service to the owner and guests.
Backed by this rich experience and specialist knowledge, Svenja moved backed onshore to start a family and pursue sharing her knowledge with the new generation of crew via her role as Specialist Trainer with Luxury Hospitality.