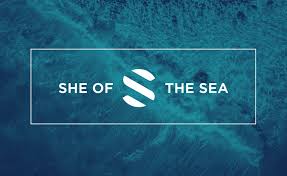 Championing gender diversity is something we take seriously at Luxury Hospitality, so it was an easy decision to throw our support behind She of the Sea and their Diversity Pledge.
She of the Sea is a community of professional women in yachting, spearheaded by First Officer Jenny Matthews. Along with her business partner Natasha Ambrose, Jenny has opened the conversation about gender diversity in the industry and has called for leaders and individuals to take action in helping redress the current imbalance in the Superyacht industry.
Taking action in the first instance means becoming a signatory to the Diversity Pledge, which states: "We are committed to building practices and cultures that actively facilitate, cultivate and celebrate gender diversity, at all levels, throughout our organisation and our industry."
By signing the Pledge, Luxury Hospitality has joined other industry leaders in publicly committing to create real, positive change within our own organisations and across yachting. It's our commitment to keep the conversation going. 
In effect, we are committing to implementing four key resolutions: 
Report and Monitor – we will report annually on key diversity statistics.  

Visual Representation – we will increase diversity in our marketing materials.

Hiring and Placement – we will recruit candidates based on competency rather than gender. 

Assign a Sponsor – we will assign a senior member of our team to monitor these resolutions and to support the Pledge.
We believe it's necessary to drive positive change across the yachting industry – and influence wider social change – which starts with making these commitments publicly. 
As Jenny said during the launch of the Pledge at this year's Superyacht Investor Conference, shipping and aviation are great examples of comparable industries that have highly publicised campaigns along with clear targets to address gender imbalance. 
Now it's time for yachting to do the same. 
What started in 2018 as a self-funded, grass roots passion project, born of necessity, She of the Sea has quickly evolved into united industry-wide action. 
We are excited to be part of this important conversation and can't wait to share in future how we are meeting our commitments to promoting gender diversity in yachting. 
In the meantime, learn more about She of the Sea and the great work they're already doing.