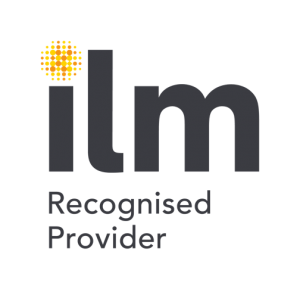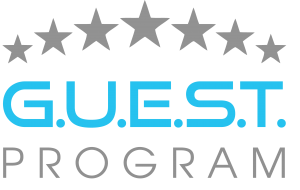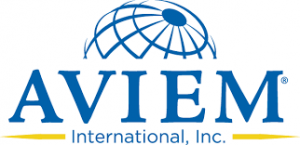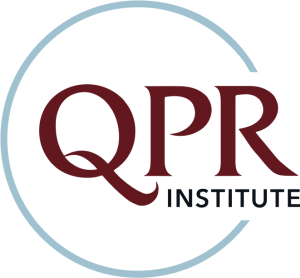 ILM
The Institute of Leadership & Management (ILM) is the UK's leading provider of leadership, coaching and management qualifications and training. Luxury Hospitality Group's leadership training has been vetted and accredited by the ILM, which is part of the City & Guilds Group. This means participants who successfully complete both Levels 1 and 2 of our bespoke training can be awarded an internationally recognised Continuous Professional Development Certificate from the ILM.
G.U.E.S.T.
The G.U.E.S.T. program (Guidelines for Unified Excellence in Service Training) is a learning platform to further yachting professionals' careers and fill skills gaps at all levels. The program has been shaped by yachting industry professionals and responds to changing industry trends. The entire curriculum is focused on ensuring you become the very best at what you do.
All G.U.E.S.T. approved trainers have extensive yachting and high end hospitality backgrounds and fully understand the pressures of working in a multifaceted environment.
IAMI
The IAMI provides a platform for an exchange of views between colleges and a channel of communication between the colleges jointly and the various national bodies involved in the training and certification process. The Association is on the consultation list of the Maritime and Coastguard Agency (MCA) of the Department of the Environment, Transport and the Regions, the UK regulatory body for marine matters, and its members are frequently in touch regarding both day to day practicalities and future developments.
WARSASH SUPERYACHT ACADEMY
Warsash Superyacht Academy is the world's premier maritime education and training provider and part of a prestigious innovation hub, which includes other faculties and services within Southampton Solent University in the UK. The Academy provides high-quality education and training for the superyacht industry to meet the growing international demand for crew, officers and captains to be trained to the highest professional standards.
HIGHFIELD QUALIFICATIONS
Highfield Qualifications is a global leader in compliance and work-based learning and apprenticeship qualifications and one of the UK's most recognisable awarding organisations. They have developed 250+ qualifications designed to enhance the career prospects of learners. These qualifications are now delivered by over 19,000 trainers and training providers spread across 50 countries. They cover multiple sectors such as retail, health and social care, finance, customer service, rail and engineering, hospitality, logistics, aviation and many more.
AVIEM
At Aviem, they know that a crisis or disaster resulting in trauma or loss of life can happen to any company, its customers, employees, and their families. While such events may be unavoidable, businesses have a choice in how to respond—if they are well-prepared to do the right thing. Helping organizations prepare and respond is what Aviem is all about.
QPR INSTITUTE
The mission of GPR is to save lives and reduce suicidal behaviors by providing innovative, practical and proven suicide prevention training. We believe that quality education empowers all people, regardless of their background, to make a positive difference in the life of someone they know.