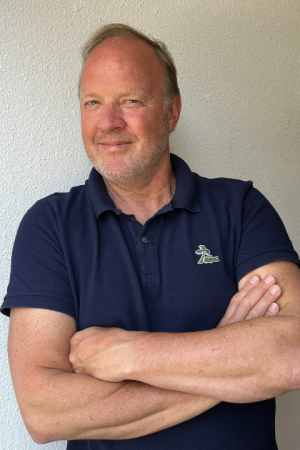 Jeroen Bosman – Leadership specialist

Talent Dynamics profile: Dynamo Energy – Creator 
Strengths of this profile: dynamic, big picture thinker
Challenge for this profile: impatient
As an experienced hospitality manager and entrepreneur, Jeroen has over 25 years of international hospitality experience alongside various commendable qualifications and an array of accolades to his name.
Working on a wide range of projects across multiple international brands such as Movenpick hotels, Business Models Inc, Hilton, Hyatt, IHG, Nike, CitizenM, ZOKU and GeoPhy to name just a few, he joins us with vast experience.
With a selection of business coaching and management training, as well as being a STAR & EPIC leadership facilitator, Jeroen is a team player with a hands-on mentality and a servant leadership style. Teaching-wise, he is a visiting lecturer and professor at renowned Institutes such as the Hotelschool the Hague, ITHQ Montreal, GLION UK & Switzerland, Haaga Helia University Finland, Institut Paul Bocuse Lyon, and EM LYON Paris.
Jeroen is also a successful serial entrepreneur; in 2017, he founded Concept Innovators and offers multiple services within Concept Development, Experience Design, Innovation, Training, Advice and Consultancy. Next to that he recently started Xenia, an innovative educational platform focused ion total hospitality. A current project he is working on is the Future of Hospitality amongst 250 worldwide experts, companies, and researchers.
Besides his entrepreneurship, coaching and training skill set, he is also an established writer with a range of published academic articles, white papers, and books. And co-writer of five business model innovation books incl. the latest bestseller on business models: BM-SHIFT.
He is currently working on research for the 'Paradox of Delight & WOW,' a topic giving him insights into the emotional experience, well-being, and moods of workplaces.  International hospitality expert and keynote speaker about customer experience, trend forecasting, luxury hospitality, Delight & WOW. Nicknamed as Dr WOW: he takes you along in his current research on measuring Delight & WOW moments using Neuroscience methods.
When Jeroen isn't coaching and co-innovating with Startups, SME organizations and Scale-ups or improving people, businesses and workplaces, his spare time is spent out on the water kitesurfing, with his family and also enjoys karate, boxing and running.