Yacht Crew Leadership Forum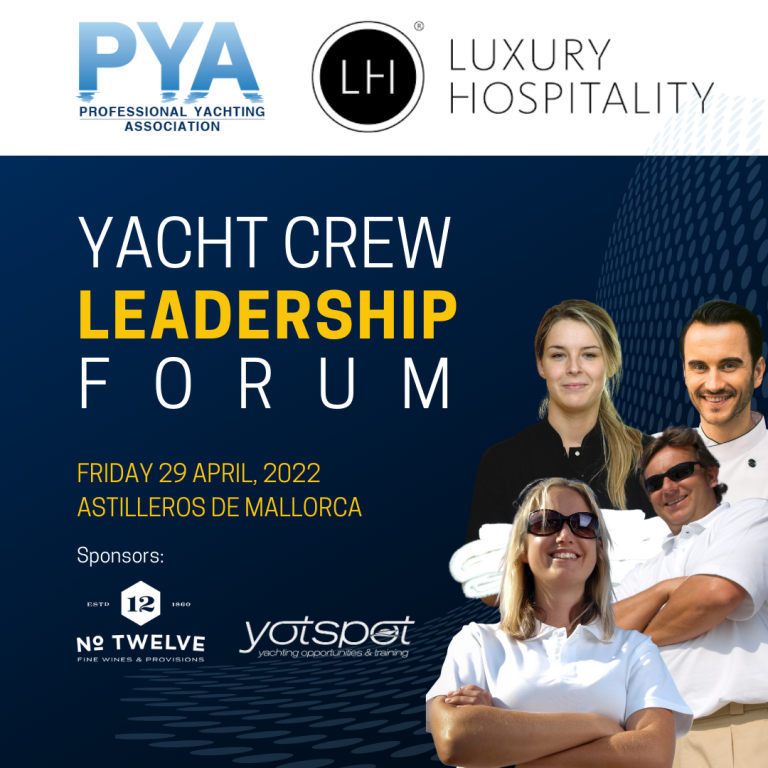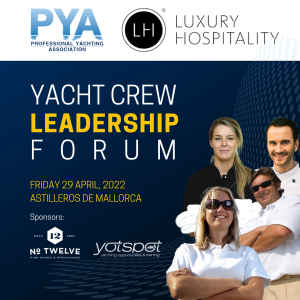 We're running a LIVE, free leadership event in partnership with the PYA during the Palma Boat Show!
The Yacht Crew Leadership Forum will centre around effective leadership for yacht crew and will provide a unique opportunity to learn from a panel of experienced professionals including Captains, Chief Stews, Chief Engineers, Chefs and more.
Together we will discuss the key challenges facing onboard leaders. By celebrating best practice, together we will provide the skills to mentor effective teams whilst inspiring the next generation of great leaders.
Are you joining us?