LH teams up with Yotspot to unlock potential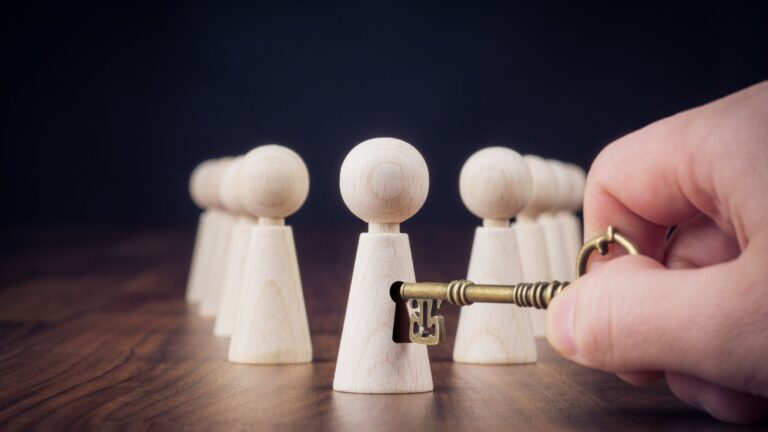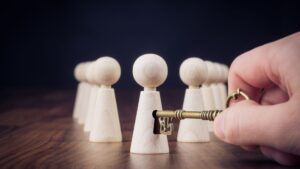 LH founder Peter Vogel discusses how happiness is key to true success and why Yotspot's belief in personal development makes them the ideal partner.
Life skills versus inherent talents
'I just want you to teach them to carry plates!' It's a phrase LH founder Peter Vogel has heard many a frustrated Captain say over the years. And with nearly 30 years of service experience upon some of the most prestigious cruise boats and yachts in the industry, carrying plates is just one of many skills he's mastered in his career — within five years of starting out as a runner on Seabourn, he'd worked his way up to assistant maitre'd, before being headhunted as second steward on one of the world's largest private yachts MY Lady Moura. And yes, he still has all the Butler level accreditations to prove it. But as he'll say now, the skills that a member of a captain's crew accumulates over time mean little, if they're not happy doing them. 
This was the case with Peter. He was successful from the offset and continually recognised with promotions in the industry. But it wasn't until he started working for Microsoft co-founder Paul Allen to join the build team for the 126m MY Octopus — at the time the largest boat ever built for a private client — that he began to feel he had the freedom to 'utilise his talents and shine'. It was a transformative experience for him to discover he was valued for who he was, rather than what he did. 
Peter says:"'For years I felt unhappy in service, until I was given the freedom to provide authentic service. The late Mr Allen allowed us to be who we truly were. He let us shine in our strengths and be vulnerable in our weaknesses, without judgement. From this state of acceptance, we began to build a team that supported each other."
Under Mr Allen, they were all encouraged to take leadership training which Peter says made him a more 'conscious leader'. 'I learnt that you'll only increase the bottom line through your people. A conscious leader must create an environment that nurtures people, not one that's founded on fear.'
Belief in people
Mr Allen's approach to leadership and his 'belief in developing people' was so inspiring, Peter still credits him as the sole inspiration for later founding LH's personal development and leadership programs for the industry. Indeed, it was Mr Allen who encouraged him to follow his heart, after he resigned, and create a hospitality development platform that would help provide a better service to families in the yachting industry. 
From Peter's point of view, it was an issue that needed urgently addressing. And many of his peers in the profession agreed. In 2008, Peter helped to spearhead the movement towards an accreditation system that would eventually become GUEST.  
Peter's belief in his training programmes was still met with some cynicism within the industry but they proved to be extremely successful and his reputation grew. 
LH Talent Dynamics — unlocking a state of flow
In 2013, spurred on by his experiences of Paul Allen's self development programs, he decided to create an interior hospitality programme that brought leadership to the forefront, an ethos that met with some resistance from captains, chief engineers and officers in the industry. But it was his introduction to Roger Hamilton's Talent Dynamics training that truly resonated with him. 
It assimilates ancient philosophies with adaptations of Jung and Freud's theories and is founded on the concept that each individual is a blend of four different inherent energies — these are expressed through creative 'Dynamo', nurturing 'Blaze', grounded 'Tempo' and analytical 'Steel'. One or two of these energies tend to take precedence in each of us. Once each individual member of a team understands this and is encouraged to embrace their natural inherent talents, the team will naturally unlock 'a state of flow'. The results can be transformative, for both the individual and the team as a collective. 
Peter says: "We've all got skills that we've gathered throughout our lives but many of us have been pressured into doing things by school or society. When you understand where your main strengths and challenges lie, you can give the best value because you feel happier when you're allowed to be who you naturally are."
LH Talent Dynamics bases its training on Hamilton's teachings, though it has been adapted specifically for the yachting industry. At the heart, it aims to give individuals deeper insight into how they communicate and take in information, which can help them steer their own career and professional development. 
Self awareness creates unity within a team and strengthens it even more
Often, industry leaders express concern that the training's strong focus on the individual will detract from team performance. Peter believes the opposite.  
He says: "Insight is such a powerful tool. Once a person begins to understand their own behaviour better they tend to develop more compassion for both themselves and other people. They gain a deeper understanding into why their colleague gives instructions in a particular manner or struggles to comprehend spreadsheets — they begin to appreciate their quirks or idiosyncrasies and cease to take them personally."
He adds: "Ultimately, greater self-awareness and compassion for your colleagues helps to build trust, which is probably the most important foundation in creating high-performing teams."
Putting individual personal development at the heart of what we do — our partnership with Yotspot
As many will attest, there is a wonderful community at the heart of the yachting industry. But it's a tough career to choose that comes with a variety of challenges. The industry has been guilty of sacrificing the individual for the bottom line and as recent tragic events have shown, this cannot continue. 
Luxury Hospitality wants to collaborate with Yotspot because they're an innovative company that's successfully demonstrating how technology can support and benefit the industry – we love and want to support it! But ultimately, they understand this incredible community is made up of individuals who can thrive if they're given the right support and help. When people discover what they love to do, it can have a positive impact on their wellbeing and prevent future problems. 
Peter says: "There are many people out there in the industry who are stuck, without realising why. Until they've unleashed their true potential, they will remain stuck and are probably limiting their earning potential in the process.We want as many people as possible to realise they have wonderful talents inside them that are just waiting to be utilised."
LH's 4 Day Leadership Course
LH's 4 Day Leadership course has been developed to unleash individual talent and potential but also help people who want to become a more conscious leader. As they develop their self-awareness with the guidance of LH's coaches and mentors, each individual is encouraged to start out on a journey of continual self development that will have a positive impact on everyone around them. 
What does the course explore over four days? 
Develop your self-awareness – gain a deeper understanding into what motivates you and unlock your purpose

Gain insight into different communication styles and skills – practise various techniques that will help your team to achieve their goals more effectively and efficiently

Leading your team – develop your understanding of different leadership styles and how to adapt them for a variety of situations

Developing your team – understand what motivates each individual and how you can help them unleash their potential. 
A transformative process
As many of LH's coaches and trainers have witnessed, the course uncovers a lot of different feelings and emotions in people. To begin with, they may be resistant to the process but it proves to be a life changing experience for many. 
Peter says: "Although it takes place over four days, we encourage and help people to implement what they've learnt across all areas of life. I will often receive phone calls from people telling me that the course has transformed not only their professional relationships but their personal ones too." 
To find out more about LH Dynamics and to book a place onto the course connect with us at info@luxuryhospitalitymgm.com.