The importance of building diverse teams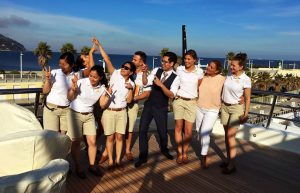 At Luxury Hospitality (LH) we recently announced our support for She of the Sea and their Diversity Pledge. By signing the Pledge, we have made a public commitment to creating real, positive change within our own organisation and across the yachting industry when it comes to gender diversity.
We also know that diversity isn't limited to gender: diversity encompasses all the differences that make us unique, including but not limited to race, colour, ethnicity, language and sexual orientation.
CLICK HERE to read the article by OnboardOnline.