Nine service qualities that define Luxury Hospitality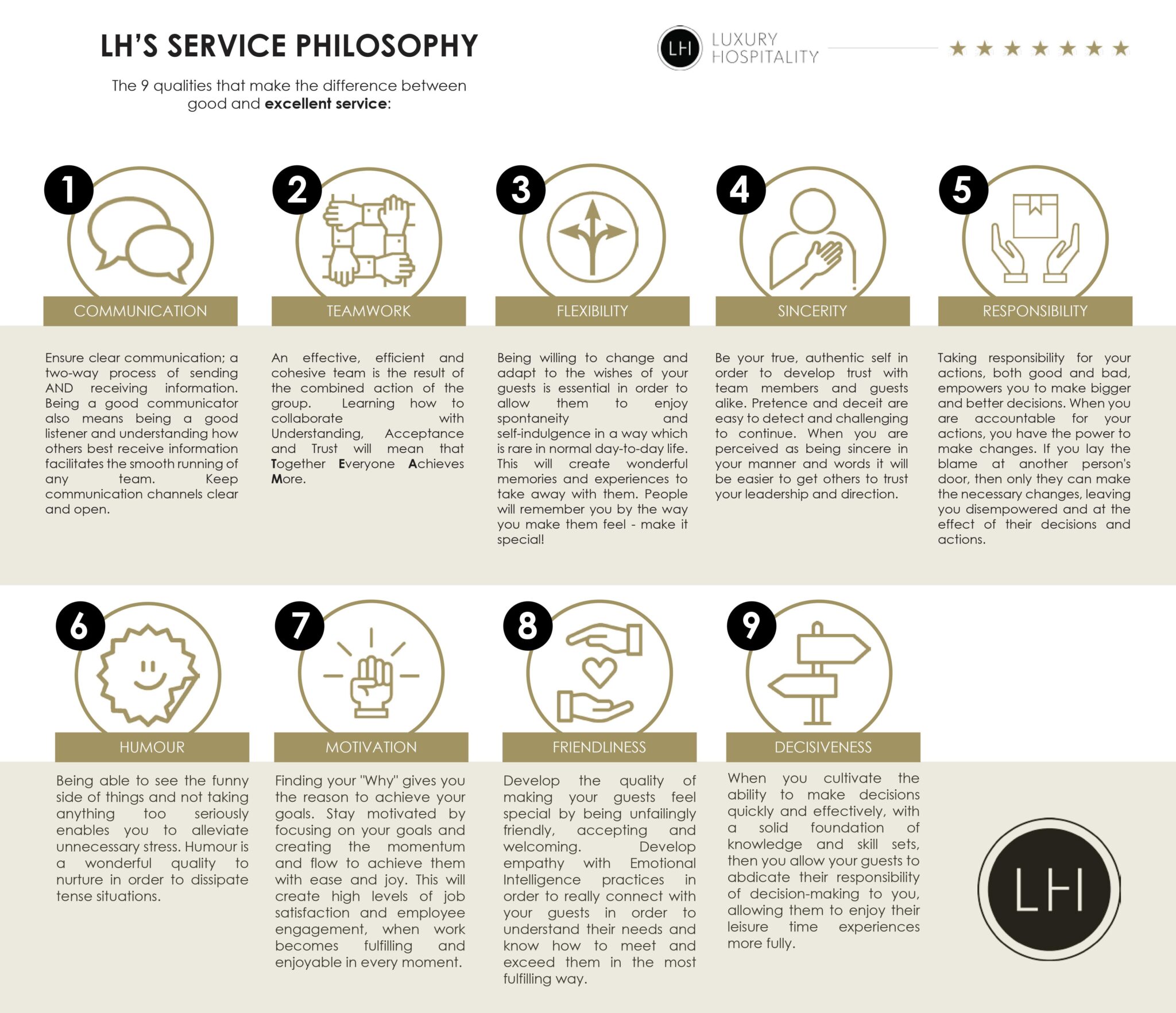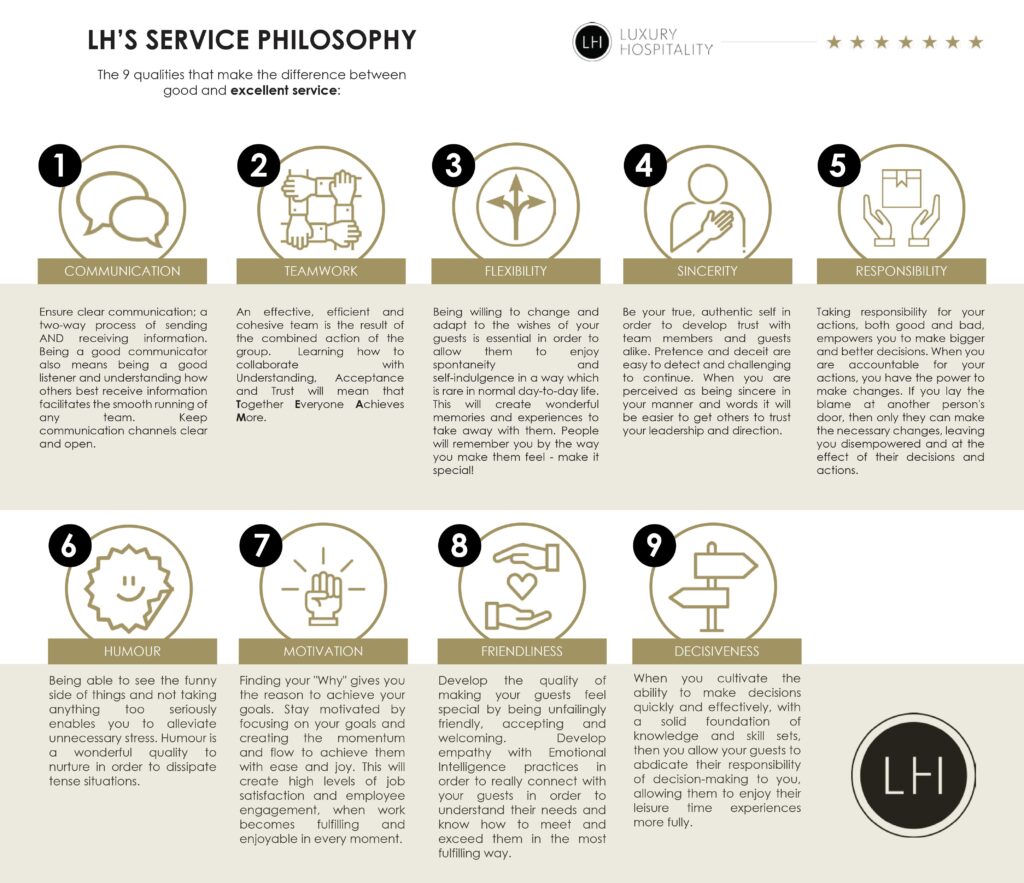 At Luxury Hospitality we recognise the qualities that make exceptional service possible. We believe that having these SERVICE QUALITIES is what sets crew members apart and inspires them to deliver the ultimate experience for owners and charter guests. During all our workshops, these vital qualities are discussed in detail and they form the basis of how students are evaluated.
Each crew member brings with them a certain level of skill and experience, and we know that each and every one is motivated to be the best that they can be.
By focusing on these nine Service Qualities, our students become more aware and more attuned to their significance in practice, developing their confidence and ability to excel.
CLICK HERE to read the article by OnboardOnline.