Specially-created online Insight course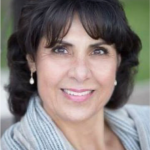 We have developed a unique opportunity for you to connect with a select group in our specially-created online program.
This engaging and insightful 4-week online course will help you develop a deeper understanding of yourself and your teammates. Awareness of how individuals and teams function, feel, communicate and operate is imperative and leads to the all important no.1 factor:
trust
. Our facilitators Julia Rogers and Lynne Edwards tell you more about the program in this 
video
.
To sign up or read more information click
here
.